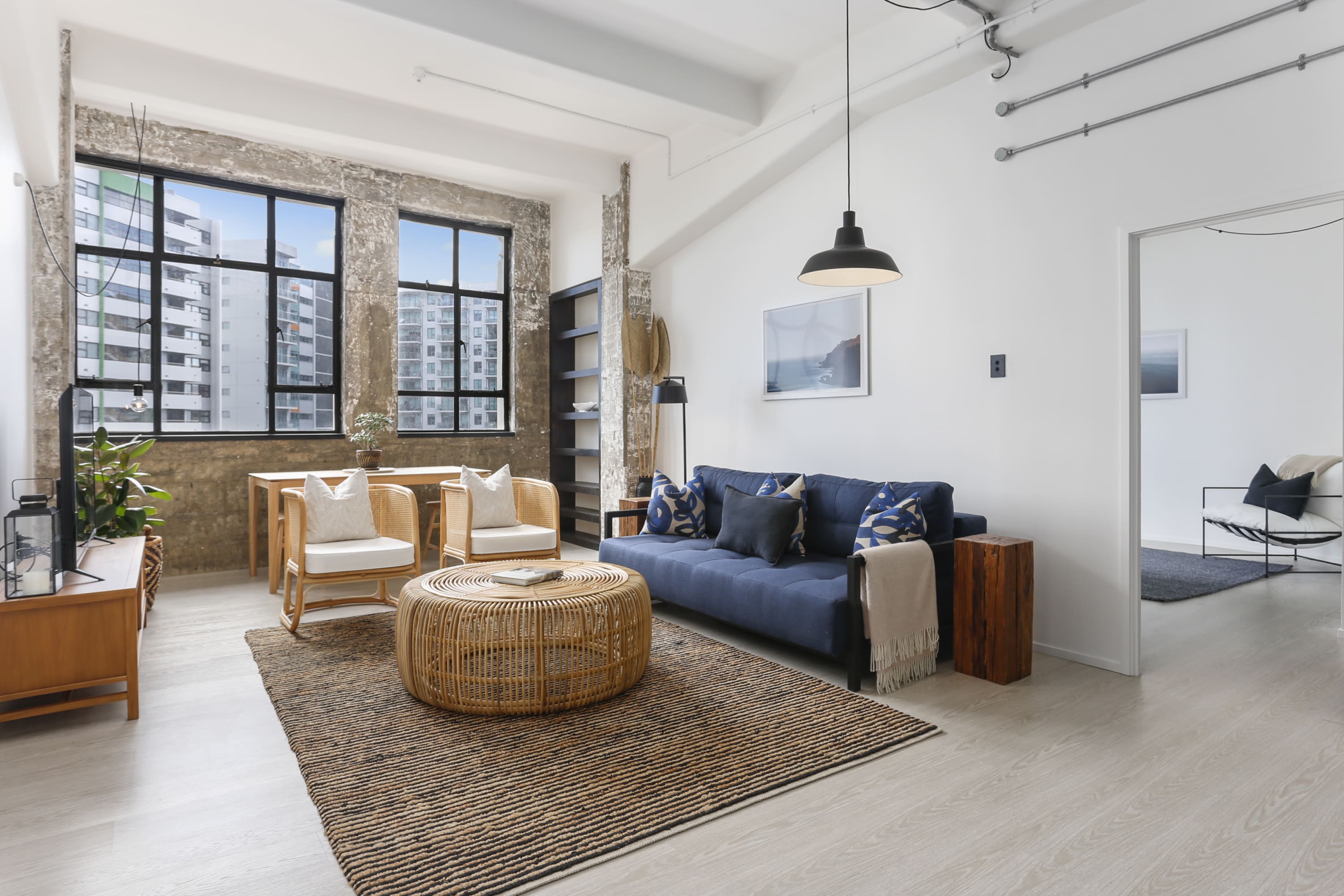 Show all images (17 +)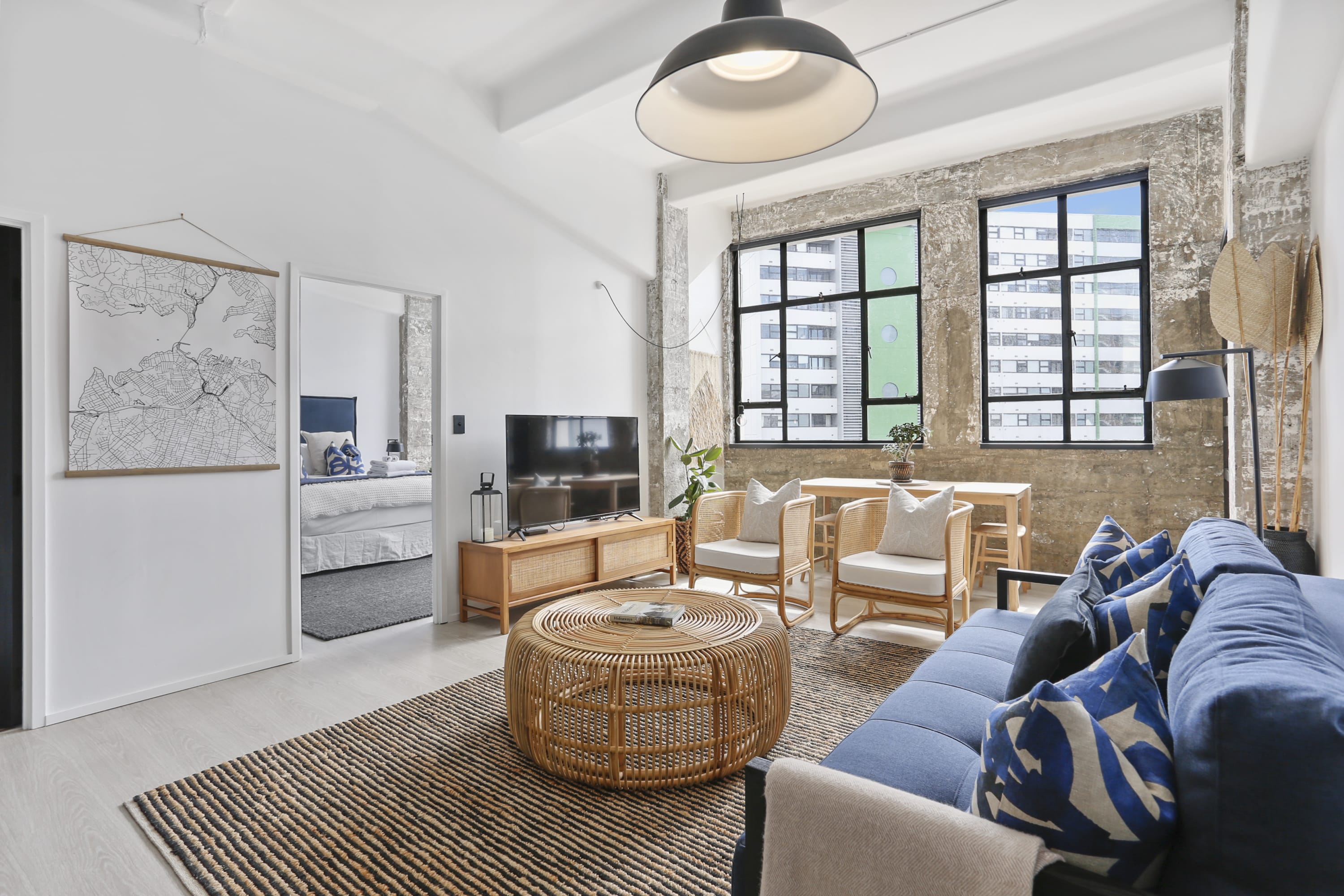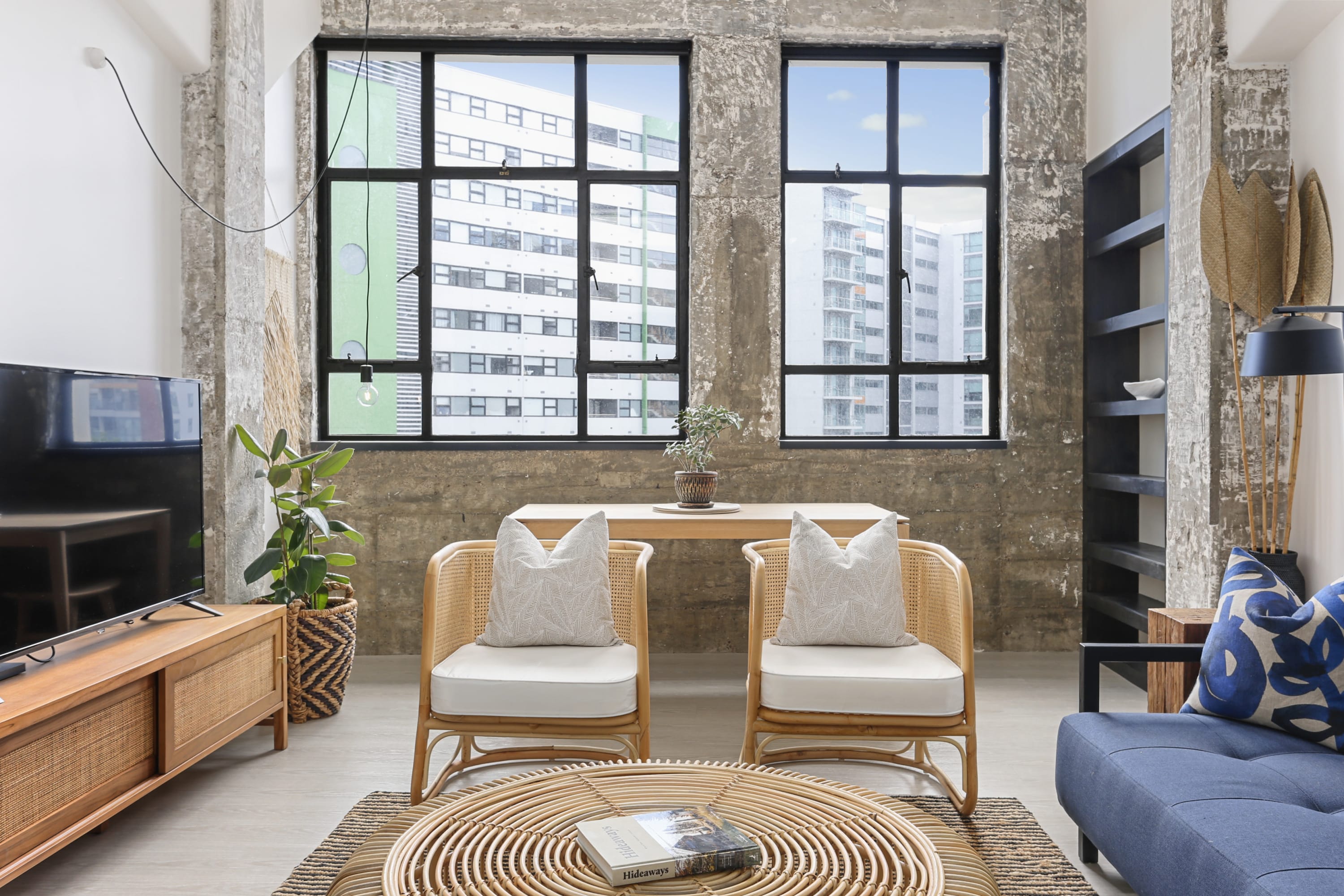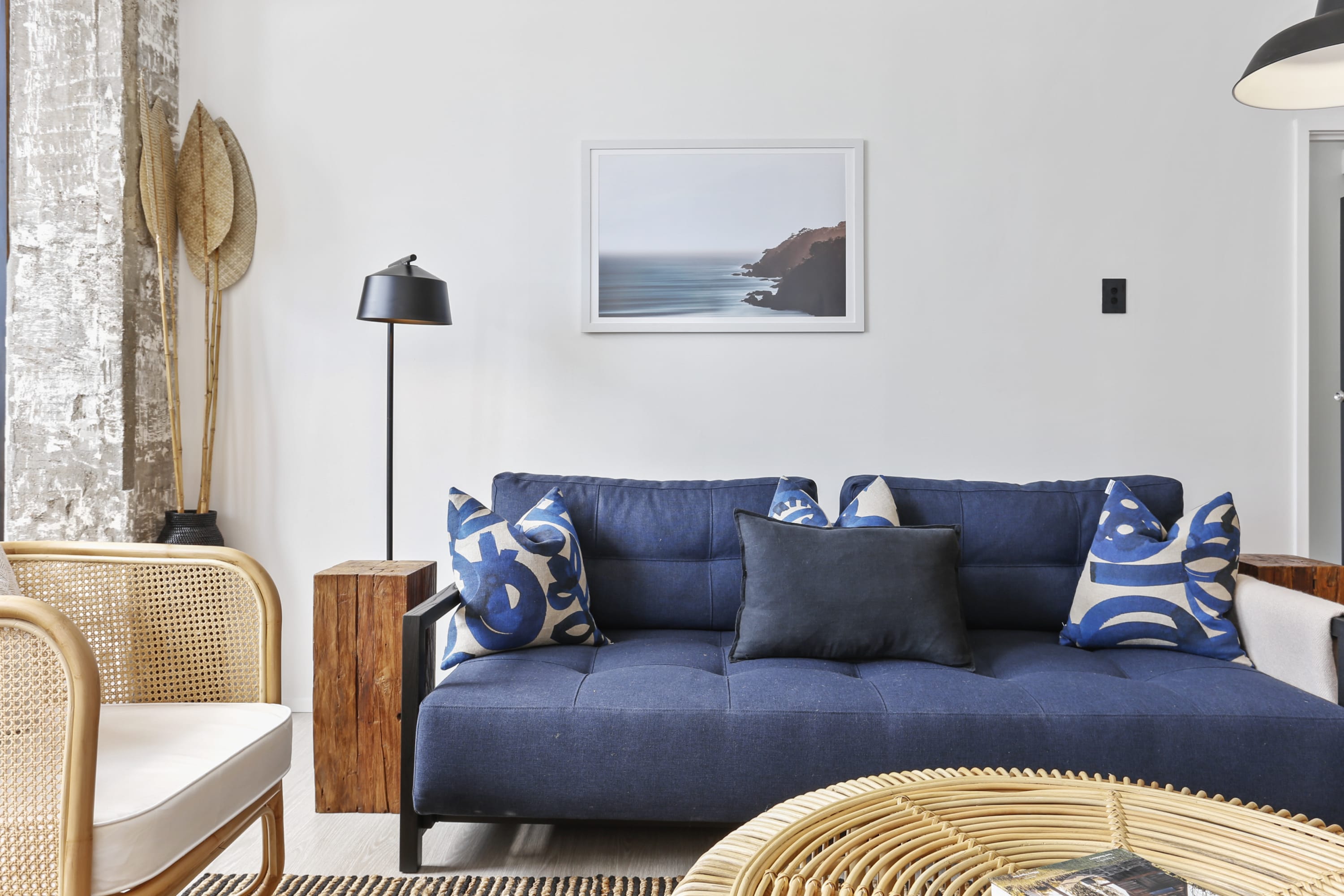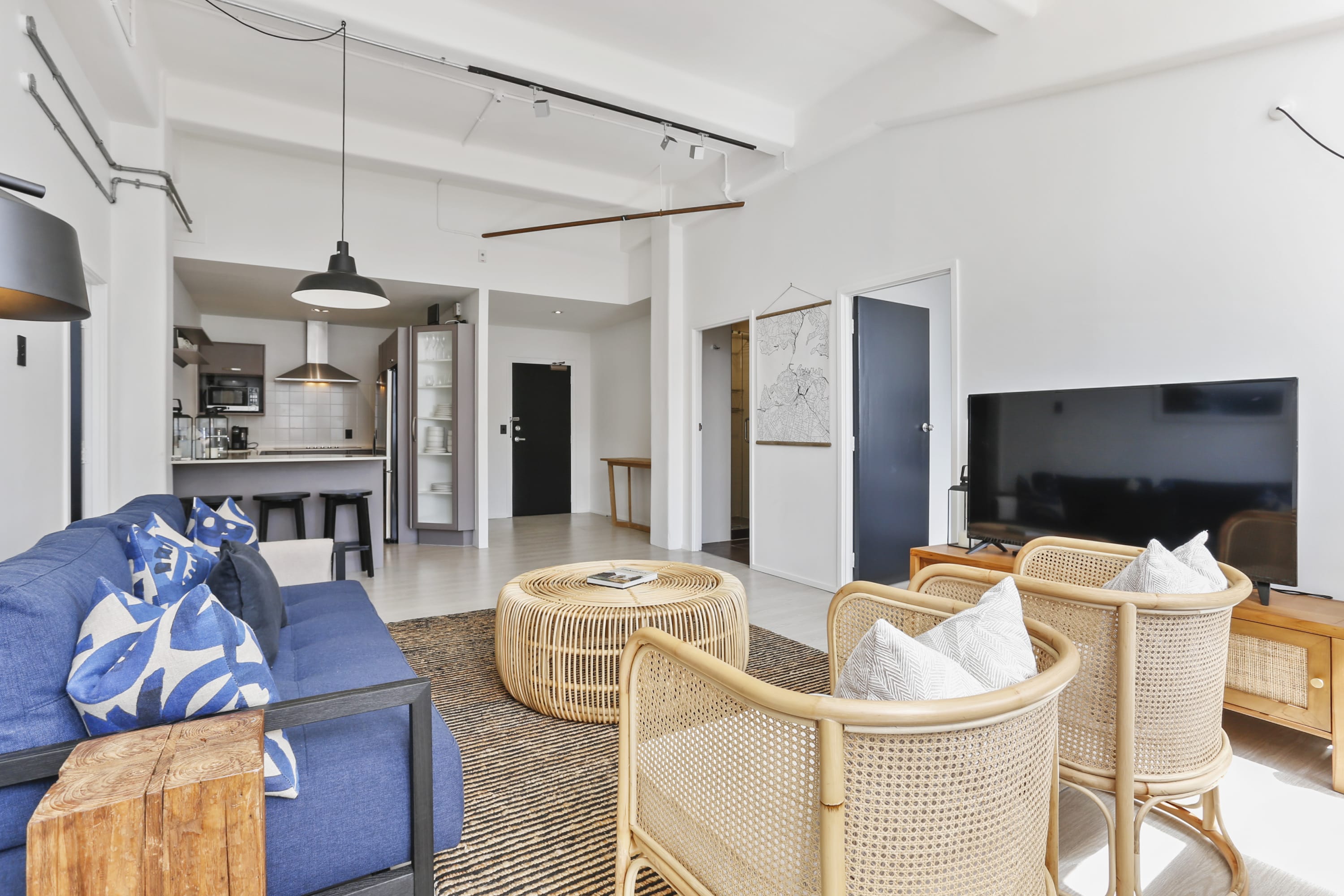 More about this property
4 Guests
2 Bedrooms
---
This beautifully decorated and spacious apartment in Britomart is truly one of a kind. The interiors boast a cool summer, bohemian vibe offering you inner city escape, imitating a glamorous beach style resort to help you to relax and unwind.
The Britomart location provides absolute convenience with marvellous dining options in every direction, fabulous boutique shopping and blissful spa and beauty offerings just minutes from your doorstep.
Trip details
Check in
-
Check out
NumberNo. of Guests
Free parking on premises
Air conditioning
Heating
Wireless Internet
Pets allowed
Elevator
TV
Washing Machine
Dryer
Patio or balcony
Kitchen
Dishwasher
Microwave
Coffee maker
Bed linens
Iron
Hair dryer
Fire extinguisher
Smoke alarm
First aid kit
Laptop-friendly workspace
Room darkening shades
Property Location
---
Auckland
Britomart is a prime location for exploring the city with highlights and conveniences all within walking distance! Takutai square is across the road offering exquisite cafes and dining options, beautiful boutique shopping and other amenities like the supermarket, a gym, hair salon and more! You can also find the ferry terminal in Britomart with incredible island escapes on offer - take a day trip to Waiheke for wine tasting and a swim!
Spark Arena is just a short (flat) stroll down the road where you can enjoy basketball, concerts, gigs and theatre shows.
22 Emily Place 5b, Auckland, Auckland 1010, New Zealand
Rules
---
Respect your neighbours.
Respect all property.
Reduce any noise after 10pm.
Do not partake in smoking or drug use.
Do not exceed the number of guests permitted to stay in the accommodation on the listing.
Do not hold a party or event without seeking permission prior to booking.
Be a part of the Urban Butler and building community.
....
For our full set of rules, please see our terms and conditions
here
Check In & Out
---
Check in: 15:00
Check out: 11:00
Discounts
---
Weekly discount: 5%
Monthly discount: 10%
Reviews for this property
4.67 based on 27 reviews
---
We absolutely loved our stay in Auckland in this beautiful accommodation. The perfect home base location to explore the city and surrounding areas from. Definitely would recommend and re book!
---
Beautiful apartment. Nice and spacious. Great location. Would book again for sure. Host was great to deal with.
---
Susannah
14th August 2022
Great location, loft as shown, comfy beds and a general nice feeling. Good communication. The only huge downside for us and it's not a complaint as we did know from other reviews that there would be some road noise but did not expect it to be all night, heavy trucks, boys racers, sirens, people yelling. The loft has very thin windows with no double glazing, the road noise is so loud it's like there are no windows at all. We are pretty good at sleeping through most noise but this was definitely the extreme of anything I have experienced. As I said not a complaint, part and parcel of saying right on a main road just if you are considering staying here be aware it's very loud 24/7. Otherwise can't fault the place. Still enjoyed our stay.
---
Really lovely apartment just opposite Britomart. Beautifully set out and furnished, comfy bed, laundry and big living room kept me happy. Great location for access to lower Queen, Fort St, Britomart etc. It didn't bother me much as I'm a heavy sleeper but it is right above Customs St so gets a lot of traffic noise.
---
Central location and the apartment was great. Be aware that there can be outside noise from idiots that have no care about anyone else.
---